We offer solutions to comply with the new European whistleblower protection directive quickly and effectively. This directive is mandatory for all Administrations, along with Law 93/2021, being a necessary one to receive Next Generation funds.
The importance of citizens and representatives to be able to report any irregularity of the Institution is of paramount importance. A tool based on GlobalLeaks that provides anonymity guarantees for whistleblowers.
This Channel will adapt your corporate identity in a simple, visual, flexible and dynamic way. With the objective that in very few clicks and in a very intuitive way the procedures are carried out.
We offer comprehensive management, training, contact with departments, monitoring and implementation of software adapted to your needs, pillars that go together in OgovSystem.
Characteristics of the Ethical Channel.
Total confidentiality in the treatment of communications.
Encryption of whistleblower communications.
Allows the user to track the status of the complaint.
Configuration of questionnaires for each type of information and type of attached information (multimedia documentation without metadata).
Multiuser with different roles.
Design 100% adaptable to mobile devices.
SAAS service, in the cloud and on European servers
What do we offer?
Cloud SAAS service on European servers.
Adaptation of the software to the administration's needs.
Design adapted to the corporate image.
Comprehensive software management.
Consultancy for the implementation and management of change.
Wait, don't miss out on the best… The profits it presents!
Facilitates the management of complaints from institutions.
Establishes an effective measure for the prevention of illegal conduct.
Improves internal communication and dialogue with stakeholders.
It demonstrates the willingness of the representatives to comply.
Do you know the Ethical Channel?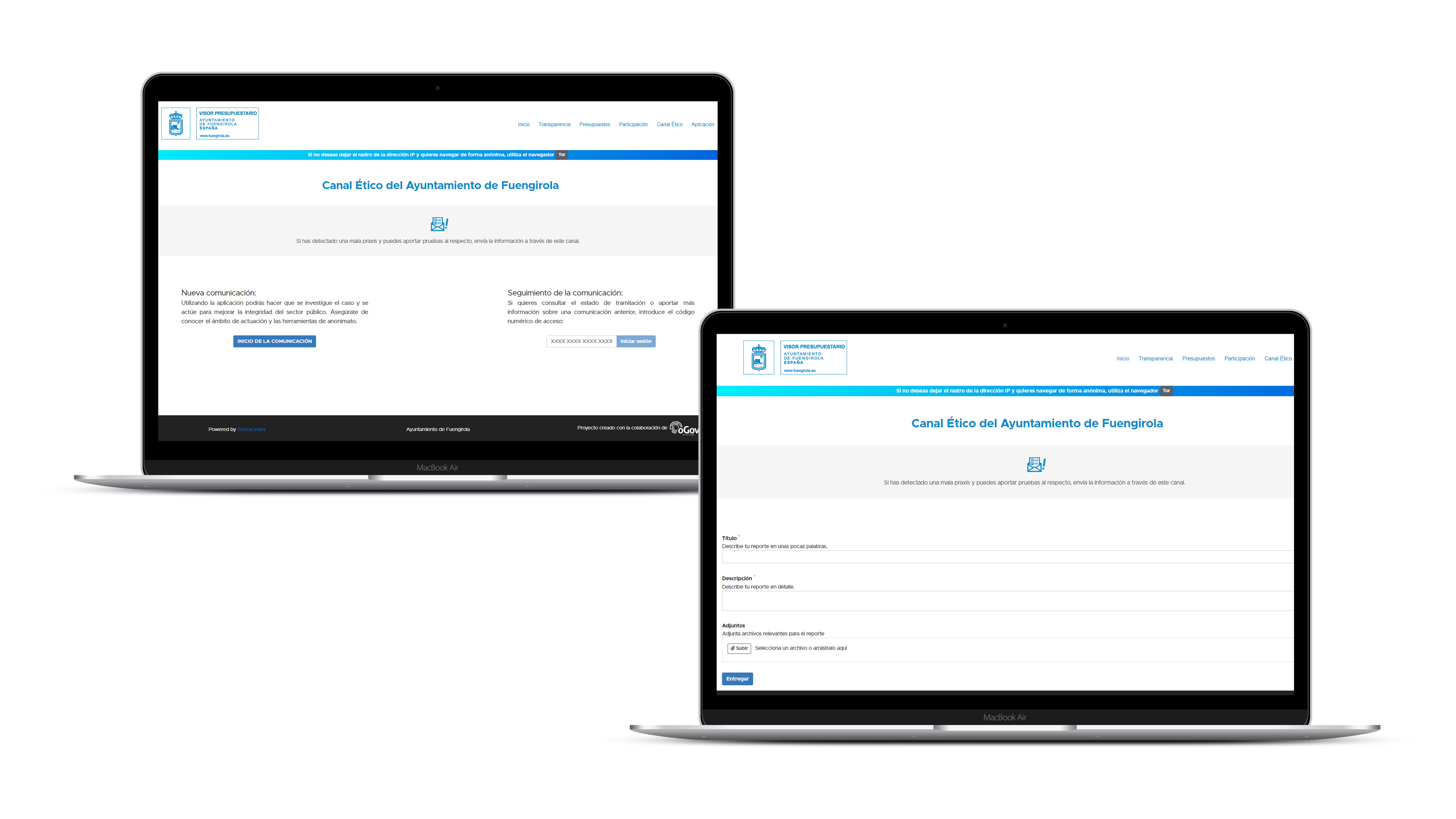 Learn about the regulatory details on whistleblower protection:
Directive (EU) 2019/1937 of the European Parliament and of the Council of 23 October 2019 on the protection of persons who report infringements of the Union Decree
Law 93/2021 of the Portuguese Government
We are at your disposal at https://www.ogovsystem.com/contacto/
https://www.ogovsystem.com/contacto/