According to the European Directive 2019/1937, all public entities with more than 10,000 inhabitants will soon be required to have a Complaints Channel.
The Whistleblower Channel is mandatory as of December 17, 2021, in addition to these entities, it is also mandatory for companies with more than 250 employees and those operating in the financial sector.
Next, we offer more information about the ethical channel and introduce the solution we offer from Ogovsystem.
What is an ethical channel?
The ethics channel is a tool that helps us to prevent and detect irregularities in institutions. It allows citizens and representatives to make communications, safeguarding their anonymity and thus avoiding possible reprisals.
Ogovsystem Ethical Channel
Ogovsystem offers an ethical channel whose implementation allows everyone to easily create a safe and anonymous reporting initiative.
Designed to be easy to use, the software can be customized to your needs and protects the whistleblower's privacy and submissions by default and fits the corporate image of the constitution.
What are the features and benefits we offer through this channel?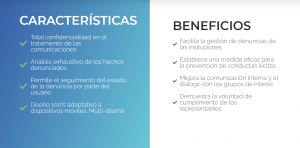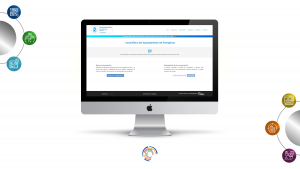 When do you have to adapt to this new regulation?
The European Parliament has set until December 17, 2021.
For private companies with 50 to 249 employees, there is an exception and they have an extended deadline to adapt: until December 17, 2023.
Thanks to this tool you will be able to reduce risks, build trust and prevent acts of fraud, corruption… The sooner you implement it, the faster you will realize its benefits.
We offer consultancy to define the process and implementation of the technology that allows compliance with regulations