The Municipality of Alcalá de Henares, the Municipality of Torrelodones and the Municipality of Las Rozas are recognized with the Infoparticipa Seal by the Autonomous University of Barcelona, ​​which has valued their quality in communication and transparency. Only 6 of the 179 municipalities evaluated in the Community of Madrid obtained this recognition.
The evaluations were carried out by the ComSET Research Group (Sound, Strategic Communication and Transparency) of the Autonomous University of Barcelona (UAB), which this year presented the results of its 3rd edition last Friday, November 26, at the IV Conference on Transparency and Open Data from the Madrid City Council, where it was highlighted by the vice president of the capital that transparency is "a basic part of democracy, without transparency there is no democracy"
The Infoparticipa Seal constitutes a distinction for municipalities that comply with transparency and represents a great recognition granted by the academic environment to those awarded this seal. The results show, once again, that the size of the municipality or the amount of the budget does not matter to fulfill high levels of transparency. The desire to bring information closer to citizens is the real value of this commitment.
Our transparency portals include in their design the proposals for good practices of this and other methodologies. Additionally, our team of consultants monitors and assists all entities we advise in the assessments to which they are submitted, thus enhancing the levels of compliance and the chances of success.
More information about the results:
The Municipality of Alcalá de Henares obtained 98%, fulfilling all the indicators with the exception of the Letters of Service.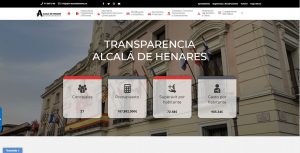 Ayuntamiento de Alcalá de Henares – Portal de Transparencia (ayto-alcaladehenares.es)
The Municipality of Las Rozas de Madrid, with which we started working in 2020, opens as a recipient of the recognition of excellence with 98% compliance.
This project was documented by IE's GovTechLab Madrid . Find out the details at the link.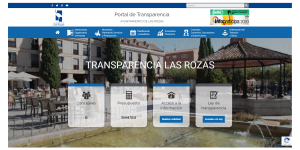 Ayuntamiento de Las Rozas – Portal de Transparencia
Finally, the Torrelodones City Council, with which we started working in 2018, was once again recognized as one of the benchmarks in terms of Transparency, achieving 90% compliance with the indicators.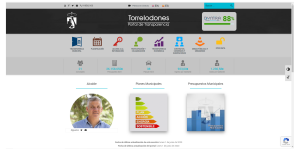 | Portal de Transparencia del Ayuntamiento de Torrelodones
OgovSystem's Transparency Portals allow dynamic, intuitive and citizen-friendly navigation. Our experience stands out in the development of Municipal Transparency Plans in which, in addition to facilitating the tool, we provide entities with comprehensive project management, including training and team building, definition of strategies, identification of those responsible, compilation tasks , transforming and loading data into the portal, as well as monitoring the entire information catalog in order to ensure real and rooted improvements in administration.
Want to be a reference in transparency?